Take advantage of the benefits offered by Hôtel Central for a great stay in Poitiers, Chasseneuil-du-Poitou and surroundings. Our attentive professionals are at your service and guarantee the best services.
More comfort and cleanliness at Hôtel Central in Poitiers
We offer cozy and well-equipped rooms for maximum comfort. Our fully furnished rooms are maintained daily by highly qualified staff.
Every morning, we serve the breakfast in your room. You can access the floors of the hotel by elevator if you can't handle the stairs.
The building is also wheelchair-friendly. You can choose between a standard double room or a deluxe room for your stay. You can also opt for a fully equipped privilege room.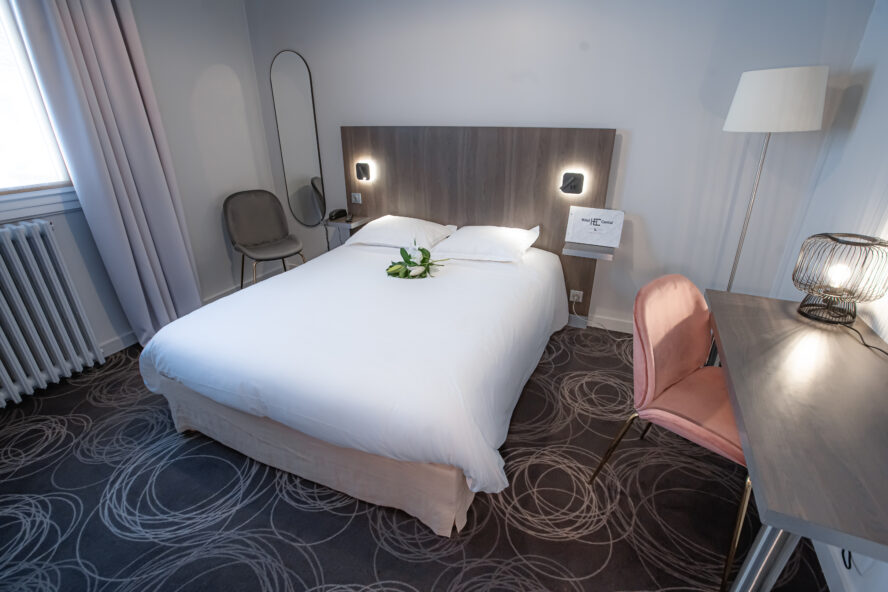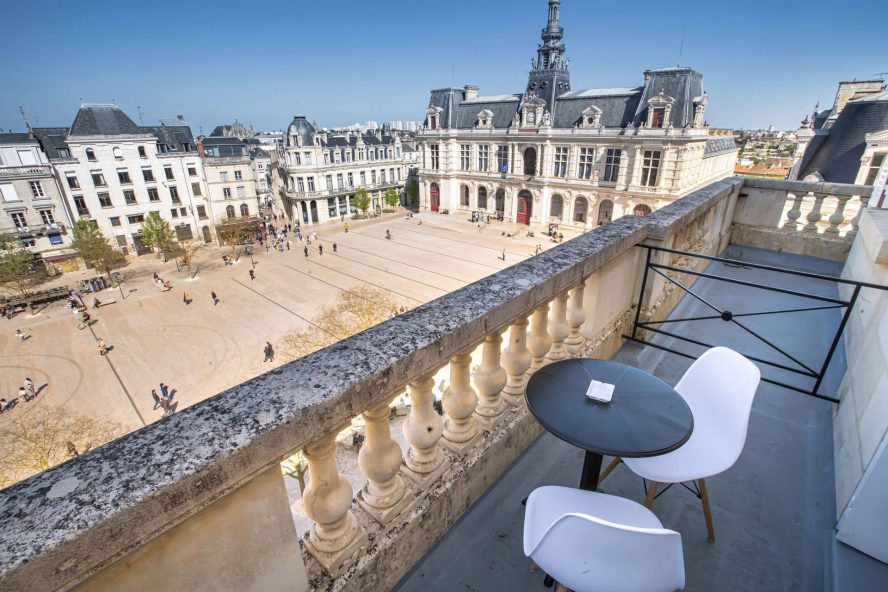 Hôtel Central, a charming place in the middle of Poitiers
Our hotel is located in the city center, near the TGV station and the Futuroscope Park. This proximity will allow you to easily discover the daily life and the intense and eclectic cultural life of the region.
Your stay in the hotel will be enhanced by rich cultural and associative activities. After a walk through the city, we invite you to return to the comfort of your room. The idea is for you to enjoy the high quality of the interior design and decor.
The flat screen TV with cable installed in each room allows you to follow your favorite TV programs. Our establishment is also pet-friendly. We are at your disposal for all réservations.